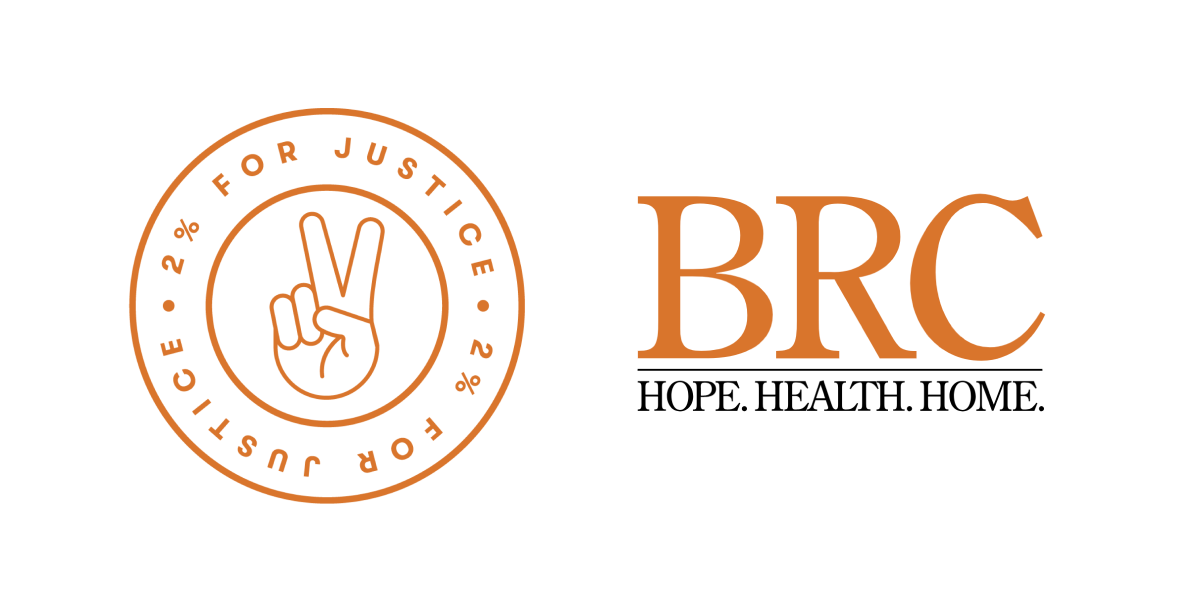 2% for BRC in NYC
Our November commitment will go to BRC (Bowery Residents' Committee), one of NYC's leading nonprofit organizations providing housing and services to thousands of vulnerable New Yorkers.
For our November 2020 2% for Justice commitment, we are proud to announce our donation and partnership kick-off with BRC (Bowery Residents' Committee) here in NYC, one of the city's leading nonprofit organizations providing housing and services to thousands of vulnerable New Yorkers. 
ABOUT THE ORGANIZATION
Started in 1971 by local Bowery residents as a self-help day program for those in their neighborhood suffering from alcoholism and substance abuse, today BRC has grown to comprise of 30 programs running throughout New York that work together to form a seamless continuum of care to meet all their clients' needs.
What's both amazing and unique about BRC is the holistic approach they employ to help their community of more than 10,000 of New York's neediest residents achieve health, wellness, and economic self-sufficiency. This range of programs includes street and transit outreach for the unsheltered homeless, substance abuse recovery, reentry from incarceration, health and mental health support, temporary housing and shelter, employment training, permanent housing and senior support. BRC's case-based innovations have been tested and recognized locally and nationally, 
BRC'S ONGOING COVID RESPONSE
2020 has been especially trying for our city's most vulnerable individuals. BRC has risen to the challenges presented by COVID-19, with frontline support and life-saving outreach, to keep their clients on the path towards stability and a home. 
BRC's residential programs remain fully operational, housing on average more than 2,300 people per night; having served more than 5,000 New Yorkers in the past six months.
More than 350 individuals continue to receive treatment through BRC's substance abuse treatment programs; and
Since the start of the pandemic, more than 250 clients have moved into more independent housing.
Outreach has been a major focus during the past 9 months, with New York's unsheltered being forced from the transit system due to overnight closures.
BRC's team of more than 200 outreach workers have been operating 24/7/365 throughout the pandemic, providing targeted outreach to these individuals specifically.
BRC staff have led the way in providing coordinated, enhanced overnight and end-of-line outreach services to those in need.
The outreach teams have worked closely with the NYC Department of Homeless Services, the MTA, law enforcement and other providers in this herculean effort, making more than 1,700 referrals for placements in May and June, with an average nightly placement rate 70% higher than the rate prior to the subway closures.
Of course, this detail is only a small part of the work BRC is doing on a citywide scale. We encourage you to dig in, learn more, and share your new knowledge with others. 
SUPPORT BRC ALONGSIDE LOISA
While we're each experiencing our own set of new challenges this year, the plight of vulnerable individuals in this city (and others) is seismic in comparison. The work being done by BRC, with support from businesses like ours and people like you, is essential to the livelihood of thousands of individuals on a daily basis. We hope you'll join us in considering any donation, even small, in lieu of another bottle of our spices or any other daily purchase you have the opportunity to make. Together, it can go far.