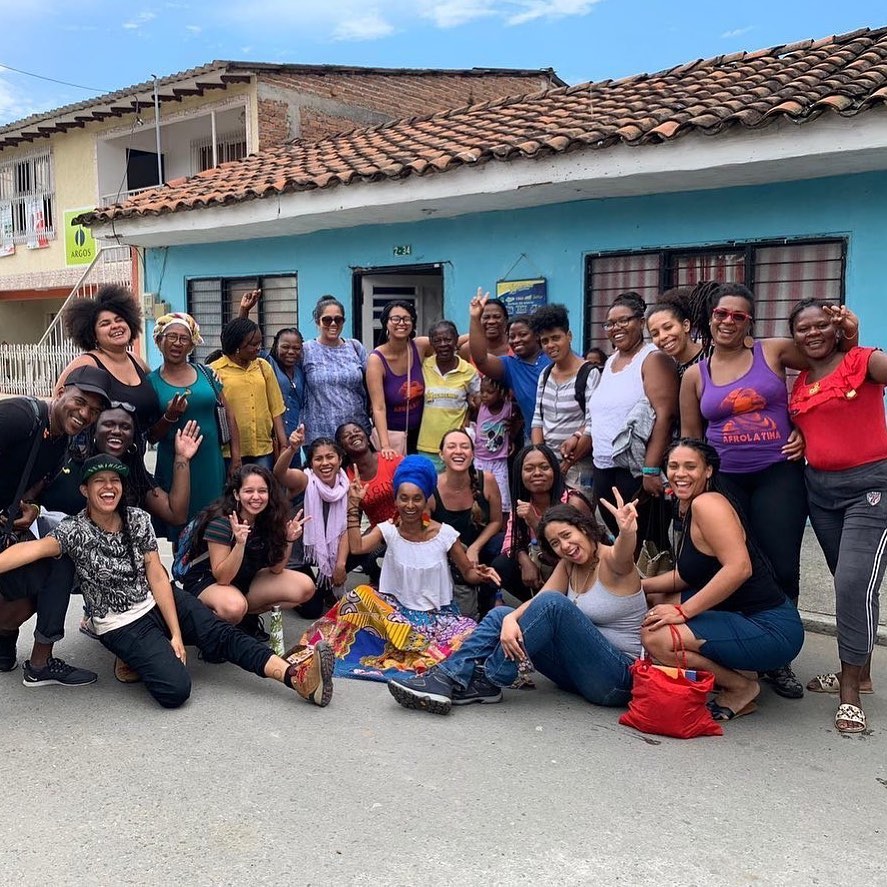 2% for Afroresistance
Empowerment, resources & advocacy for the Black Latin Community.
In honor of Black History Month, we're proud to support Afroresistance as our 2% for Justice recipient. Afroresistance, formerly known as the Latin American and Caribbean Community Center (LACC), is a Black Latina Women-led non-profit organization that works to empower and support people of African descent from Latin America and the Caribbean. The organization is based in New York City and serves as a resource center and advocacy group for the Black Latin community.
The primary mission of Afroresistance is to promote social justice, human rights, and economic empowerment for Black Latin communities in the United States and throughout the Americas. To achieve this goal, the organization provides a range of programs and services designed to address the systemic issues faced by this community.
One of the key ways that Afroresistance empowers the Black Latin community is by providing access to resources and information. The organization offers a variety of educational and cultural programs, including workshops, seminars, and events that aim to promote awareness and understanding of the challenges facing the Black community in the Americas. These programs also seek to celebrate the rich cultural heritage of this community and help individuals and families connect with their roots.
In addition to educational and cultural programs, Afroresistance offers a range of support services to help individuals and families navigate the challenges of living in the United States. These services include legal assistance, counseling, referrals to community resources and organizations, and financial support.
One of their main initiatives, the Black Latina Women and Girls Fund, created by Black Latinas for Black Latinas, helps provide financial assistance to Black women and girls in the Americas (United States, Latin America, and the Caribbean). Those eligible for funds must have limited access to food and medicine, are immigrants, have been impacted by the criminal legal system, and/or live in rural or Quilombola communities.
Another essential aspect of Afroresistance's work is advocacy. The organization actively engages in advocacy and community organizing efforts to promote policies and practices that support the empowerment and well-being of the Black community in the Americas. This includes advocating for issues such as immigration reform, access to healthcare, and equal employment opportunities.
Overall, Afroresistance plays a critical role in empowering and supporting the Black Latin community. Through its programs, services, and advocacy efforts, the organization helps individuals and families overcome barriers, build strong connections within their community, and work towards a more just and equitable society.
Want to Contribute?
You can directly donate to Afroresistance here.
Want to Spread the Word? 
To stay up to date on their latest news, follow Afroresistance on Facebook, Instagram, or Twitter.