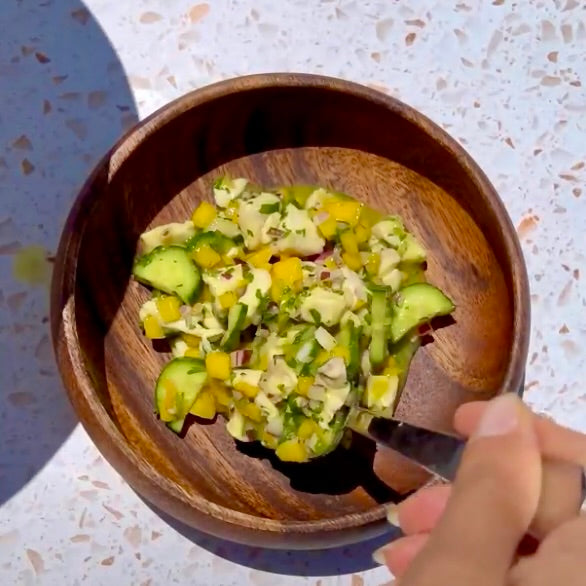 #Adobo
#gluten-free
#recipes
Mango Habanero Ceviche
This quick and easy "no-cook" ceviche recipe is the perfect addition to any table spread this verano! 
By: Stephanie Alvarado | (@thisisavocado_)
Refreshing, tangy, spicy, sweet– this mango habanero ceviche is the perfect dish for a hot summer day. Ceviche is such a versatile dish, you can make it with lots of different types of seafood from shrimp to octopus. For this recipe, I kept it simple with a standard white fish marinated in lemon juice and tossed with cucumber, cilantro, mango, habanero, and Loisa's Organic Adobo. Putting this "no-cook" recipe together is so simple, but leaves a big impact on the table. Serve with tostadas or tortilla chips y buen prochevo!