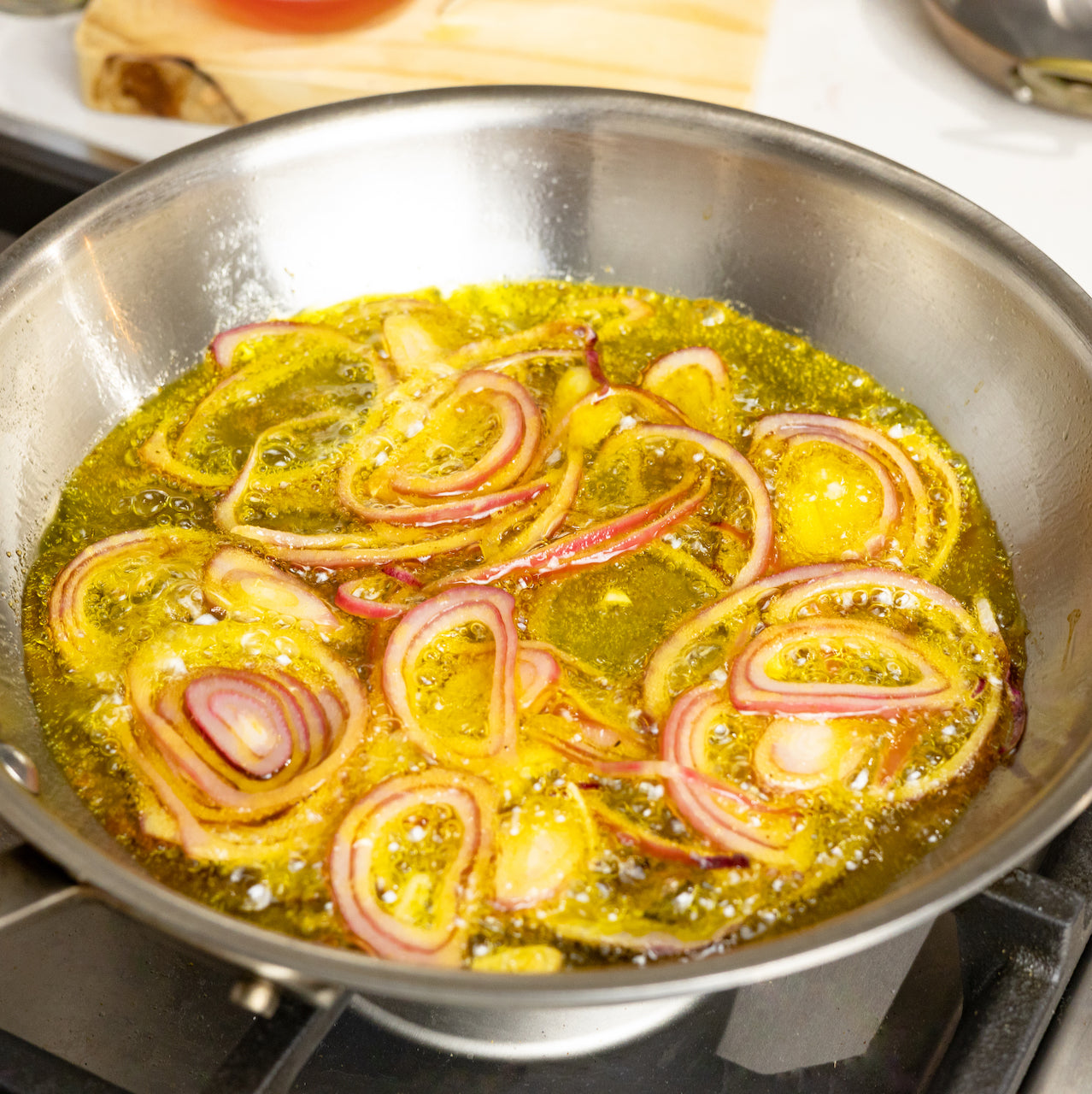 Encebollado Criollo
Encebollado is a major flavor booster to any meal, used traditionally over Caribbean root vegetables.
By: Chef Yadi Garcia | @happyhealthylatina
Of all of the Caribbean-Latin pickling and ferments, encebollado is probably one of the most well-known. It's the deliciously tangy pickled red onions you'll find served on top of some of my favorite Caribbean root vegetables like yuca, guineito, mangú y más. Not only is this classic condiment loaded with delicious flavor, but it also has tons of health benefits– as many of our ancestral foods do. Encebollado contains anti-inflammatory antioxidants with vitamins like magnesium, potassium, and vitamin C — which make it great for our heart and overall health. 
Some of my other favorite uses for this fermented dish include adding them as a salad topper or protein condiment over things like fish, tofu, chicken, and steak. Don't sleep on the flavor it brings out on other vegetables, too. You can get really creative by placing them over a stuffed sweet potato, grilled veggies, or even a homemade flatbread. This recipe is amped up with some fresh garlic and Loisa Adobo, which creates a bright and bold depth of flavor, balancing the acidity from the vinegar, and fat from oil that allows the spice to bloom and open it up to its max flavor. 
Encebollado is often eaten right away but can be stored in the fridge for up to 2 weeks. ¡Buen provecho!